This is the view that you will get from Seat Block 116 at Manchester Arena. It's just to give you an idea of what you can expect. Your view may be different depending on which seat you are sitting in.
View of Events from Seat Block 116 at Manchester Arena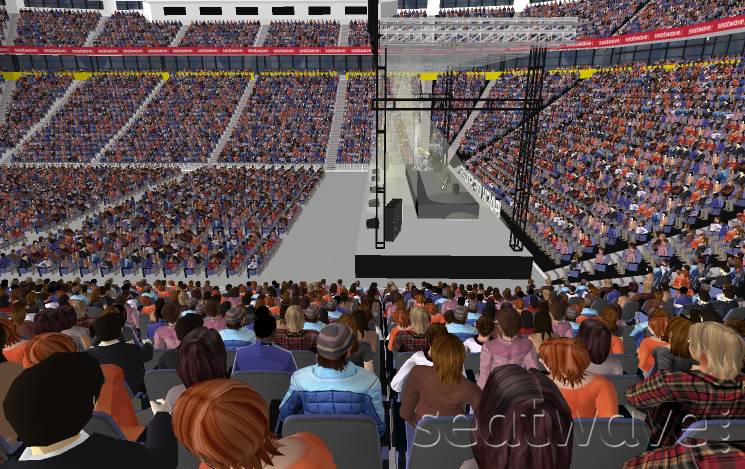 If the view of events from Seat Block 116 at Manchester Arena isn't quite right for you, then why not try Seat Blocks 117, 115, 118, A or 119 which are the closest blocks to Seat Block 116.
Visitor Views of from Seat Block 116 at Manchester Arena
View of Madonna (Rebel Heart Tour 2015) at Manchester Arena from Seat Block 116 submitted by Paul
You are very close to the artist with a side on view. This does sometimes mean you are watching her back. During some parts of the show a large stage prop would block your view momentarily. It also had the amusing affect that when the choreography hid the artist (Madonna) from the audience we could still see her hiding behind her dancers. We could also see her ducking down into trap doors which most audience members would not see. You can still see the large screen which is right above your head (not pictured) but as you are behind the screen the image is reversed (you only notice this when the camera shows audience members holding up banners and the text is the wrong way round). There was a large video screen behind the artist (pictured) with different videos on, you cant see a lot of this during the show.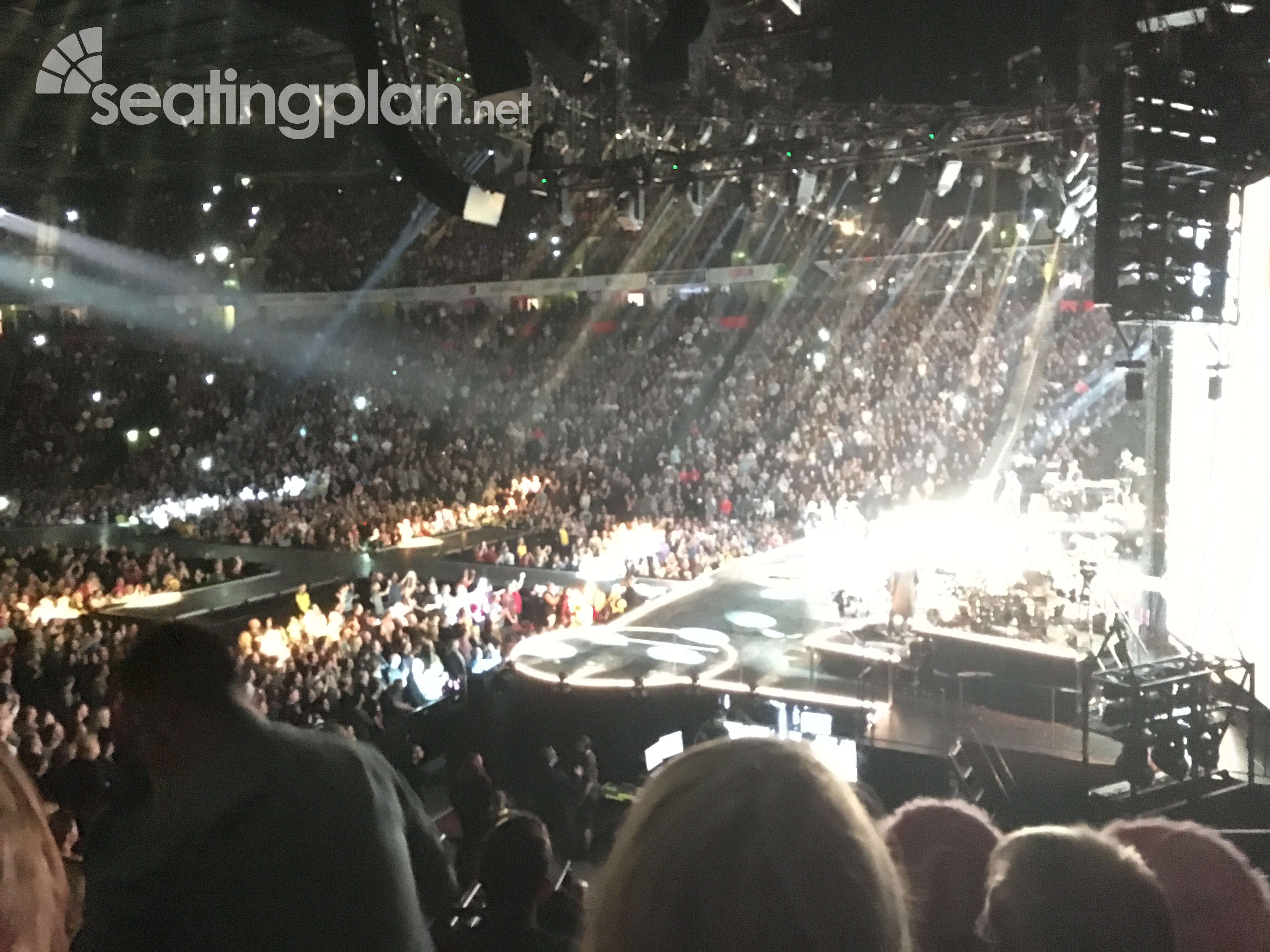 Leave your rating of Seat Block 116 at Manchester Arena
If you have sat in Seat Block 116 at Manchester Arena, why not click the stars to leave your rating to let other visitors know what to expect!
Don't forget to leave a comment at the bottom of this page to tell us why you gave your score.
16 of our site visitors rated the view from Seat Block 116 at Manchester Arena 2.8 out of 5.
According to users of SeatingPlan.net, Seat Blocks at Manchester Arena get an average rating of 3.6 out of 5 which means that Seat Block 116 is rated below the venue average.
Where are the best seats at Manchester Arena?
From the ratings submitted, this is how our site users rate the seat blocks at Manchester Arena. Seat block 201 gets the best rating at Manchester Arena. Click for more information.